Diversity in Logistics: J&T Express Singapore continues to create meaningful experiences for partners and employees alike.
Published on: Asian Business Review | Attributed to Peter Cai, CEO of J&T Express Singapore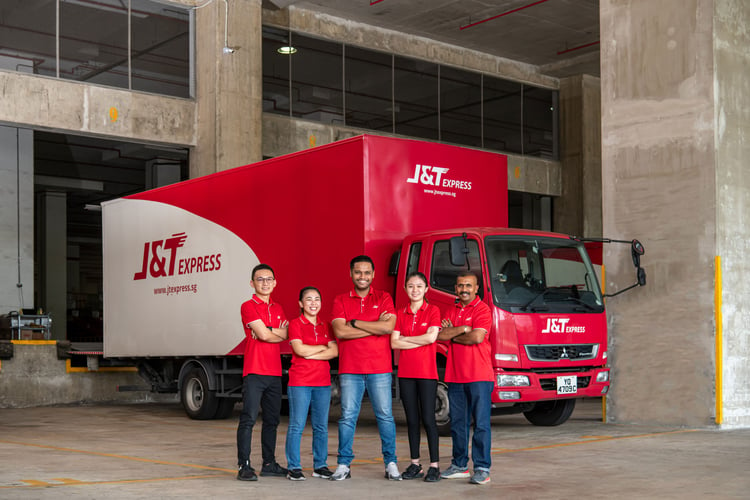 With the fastest growth rates in the world at 20.6% in 2022, Southeast Asia has seen its e-commerce sector expand rapidly, which in turn has pushed logistics solutions to the forefront of business operations. Access to cost-effective and efficient logistics services is therefore a critical way for businesses to expand and reach new customers.
This is exactly what J&T Express set out to achieve when it was first established in 2015. As a one-stop logistics solutions specialist, the company prides itself on being deeply passionate about delivering convenient and quality services that support the long-term sustainability of e-commerce businesses of all sizes.
Yet, as the e-commerce sector grows and evolves, new challenges have come to the fore. Year-end shopping campaigns have become the norm, demanding online businesses and logistics solutions providers to quickly adapt to sudden peaks in demand. At the same time, this e-commerce boom has also led to a talent crunch. This means that in order to adapt to the new landscape today, logistics companies need to tap into technologies available to improve operations, as well as look beyond the usual hiring pools for talent. J&T Express Singapore took firm steps to streamline its processes and build a diverse workplace, with its efforts being recognized at the recent Asian Experience Awards where the company clinched the Singapore Employee Experience of the Year – Logistics and the Singapore Partner Experience of the Year – Logistics awards.
"Operating as a relatively young but determined logistics company with a focus in e-commerce has placed us in a unique position to reimagine how career paths are developed and what collaboration with partners should look like. We are honoured to be recognized for our efforts at building a strong culture that supports both our employees and partners," said Peter Cai, CEO of J&T Express Singapore.
A partner of choice
Running an e-commerce business presents many logistical challenges, from operational processes to last-mile delivery. Such challenges are often exacerbated during the year-end shopping season, where e-commerce businesses will see a periodic surge in demand. To ensure deliveries are efficiently fulfilled during these peak periods, J&T Express works closely with its customers to discuss forecasted delivery volumes, logistics arrangements and operational processes.
Through this collaborative process, both companies will be able to prepare and ramp up operations accordingly to support spikes in demand. Working together with partners has allowed J&T Express Singapore to grow and become more adaptable and proactive in streamlining processes to meet the unique needs of each customer.
As a logistics service provider, J&T Express Singapore is committed to serving customers as a trusted partner and advisor. With a global network spanning 13 countries, the company hopes to continue supporting its partners as they scale up, offering international shipping services that enable more local businesses to fulfil their growth ambitions and expand into new markets.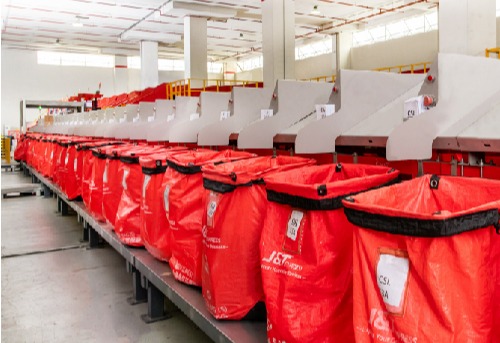 Diversity and equality in hiring
J&T Express' employees are the heart and soul of the business. Right from the start, the importance of building an inclusive and diverse workplace has always been believed to be the key to building a strong talent pipeline, retaining and attracting a diverse workforce.
For example, J&T Express Singapore actively participates in community outreach efforts to expand beyond the usual candidate pools, like collaborating with Yellow Ribbon Singapore (YRSG) – an initiative to provide full-time, stable employment opportunities with the aim of helping employees rebuild their lives.
Embracing flexible working arrangements is another talent retention strategy that J&T Express Singapore has adopted which has enabled the company to improve engagement, job satisfaction and loyalty.
To build a strong workplace culture, the company often plans team bonding activities, in addition to introducing interest groups for team members with similar sports activities, hobbies or interests. With more opportunities to relax and unwind together, such initiatives have also facilitated the development of informal support networks that are key to boosting engagement at work.
Paving a new road ahead for e-commerce
As the e-commerce sector continues to mature and evolve, J&T Express is focused on delivering continuous innovation that will push boundaries and create meaningful brand experiences for partners and employees alike. Peter Cai said, "We're a young company that has proved its mettle and rose to the challenge many times before. Looking ahead, we're excited to continue driving future-forward initiatives that will transform the logistics sector for years to come."