It took some time for eCommerce in South East Asia to catch on, but now it's going full speed ahead. The internet economy has grown in size to a record US$100 billion in 2019, and is foreseen to hit US$300 billion by 2025.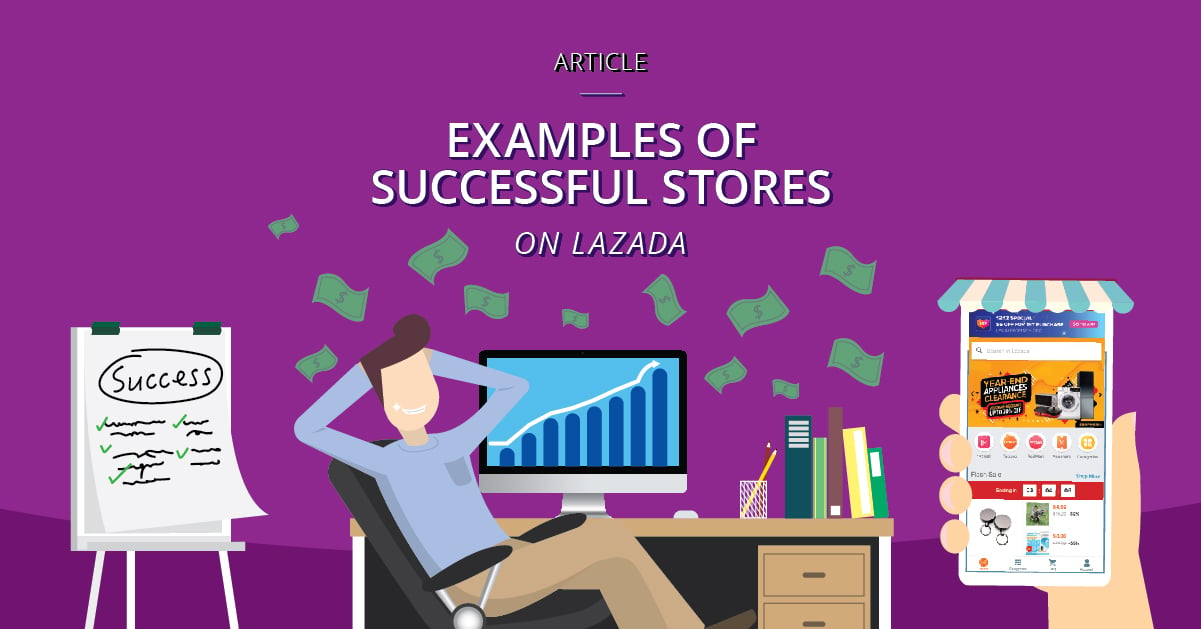 Lazada is at the forefront of online shopping in the region, with the most monthly active users in four out of the six markets that it serves. And according to its parent company Alibaba, Lazada now has a 142% growth in its number of daily active stores, plus a 97% growth in stores generating more than US$10,000 in monthly gross merchandise volume or GMV.
Basically, successful online businesses abound on Lazada, offering valuable examples for up-and-coming merchants. Here are 10 short stories of thriving Lazada stores that can inspire you, particularly if you're doing eCommerce in South East Asia.
Singapore
Trippy Travelers
The first product sold at Trippy Travelers was a scratchable world map from the UK. Since then, co-founder Michelle Lee has expanded her inventory with home decor and travel accessories. Her love for travel also led her to design her own line of travel journals and colouring books for kids.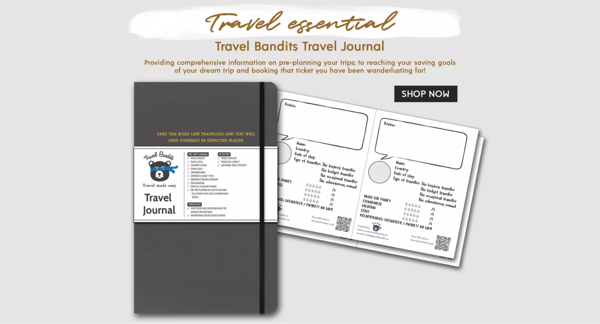 Trippy Travelers' Travel Bandits Journal. Photo: Trippy Travelers
The 28-year-old ex-architectural designer never thought she'd run an online store. But she grew the business from the ground up, selling more than 100 products today and scaling it more than 15 times within just three years.
Of all its orders from eCommerce, Singapore shoppers make up the majority. But it also sees occasional orders from shoppers in Indonesia, Australia, and Norway. There can be as many as 200 to 300 orders in a month, compared to only 30 orders at the start.
Michelle attributes her success to the tools provided by Lazada to better reach her customers. For instance, the Seller Picks feature allows her to promote three chosen products, which has helped boost traffic by five to eight times more.
Qisahn
Video game retailer Qisahn made its name in the gaming community with its competitive prices. Since opening for business in 2007, 33-year-old Soon Qishan has firmly established his online, almost-eponymous store's reputation—and put up a brick-and-mortar store along Orchard Road.

One of the store's banners promoting a voucher offer. Photo: Qisahn
With more than ten years of experience, Qishan has mastered the tricks of the eCommerce trade. Joint campaigns on Lazada comprise one trick that helps to rake in more sales. For instance, a 2018 campaign led to "a huge spike in sales for three days," bringing in a total of S$178,000 or 25 times its usual figure on normal business days.
The Philippines
Zerhea's Jewelry Collection
Rhea Marie Madrazo has had great success as a Lazada seller, so much so that she opened two stores. Zerhea's Jewelry Collection is her first one.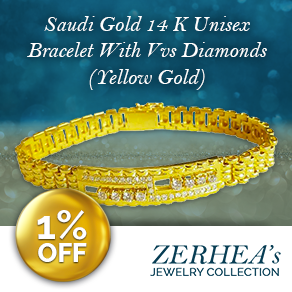 A banner image for the store's 14K gold bracelet. Photo: Zerhea's Jewelry Collection
Before working in eCommerce in South East Asia, Rhea worked up to 90 hours per week as a waitress in Oman. She didn't enjoy being in this job, especially since she lived away from her family.
In 2016, she returned home to start a jewellery business. She knew that jewellery and gold are cheaper in the Middle East, so she tried to import rings, necklaces, pendants, and earrings from Dubai and Saudi Arabia.
On her first day of operations, Rhea outdid herself. Her store orders amounted to P150,000 (around US$2,955). Sales for her jewellery line boomed, earning her enough money to start another business in one year.
Her new store, ZRMM Tire Supply, sells tires, auto services, and car accessories. Rhea's tire store currently employs five employees.
Plus Size Boutique
Mayette Jequinto took a leap of faith and started an online plus-sized fashion boutique. She had been selling clothing online since 2005, but sizes ranged from small to large. Plus Size Boutique was created when she got heavier and felt insecure when her clothes couldn't fit.

A Lazada banner image for Jequinto's eCommerce business. Photo: Plus Size Boutique
She started her new business venture on Lazada in August 2018, and with just P10,000 (around US$194) of capital. The store did well, and orders kept coming in.
Mayette pins her success on the ease of selling on Lazada, with tools that made sales effective. During last year's platform-wide 11.11 campaign, she received P1.3 million in sales (around US$25,700). Her next store record came on 12.12, with sales reaching P2.3 million (around US$45,500).
These days, Mayette runs her Lazada store from a four-storey building in Taytay, Rizal. And instead of sourcing her goods from Divisoria, she now manufactures her own clothing products.
Malaysia
Mono Digital
Mono Digital started as a side project between Adam Chong and Gary Lum. Founded in 2017, the business quickly became a popular electronics store in Malaysia, enough for both men to make it their main source of livelihood.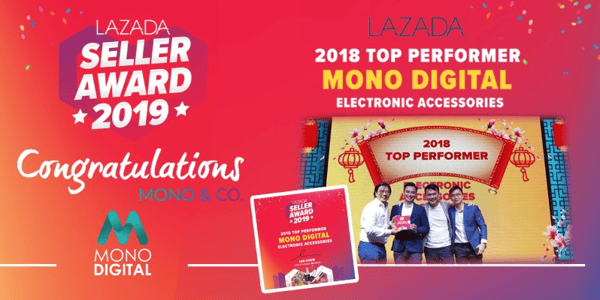 Their Lazada store's doing quite well—and has been recognized by the eCommerce marketplace. Photo: Mono Digital
During Lazada's 2018 11.11 campaign, Mono Digital made RM1,000 (around US$240) every minute, and netted RM1.5 million (around US$361,000) in total sales. This resulted in a sevenfold growth rate compared to the store's 2017 11.11 sales, its biggest milestone so far.
Today, Gary also passes on his knowledge of eCommerce in South East Asia to aspiring Lazada sellers as a Certified LazStar Academy Trainer.
Rams Home Décor
Brijest Ratnani boldly ventured into the eCommerce Asia market with his family business, Rams Home Decor. However, adapting to the new environment wasn't easy, as he had to learn how to build on traditional retail methods.
Lazada's marketing tools such as vouchers, store decorations, and business advisors helped his store make a swift and successful transition into online retail.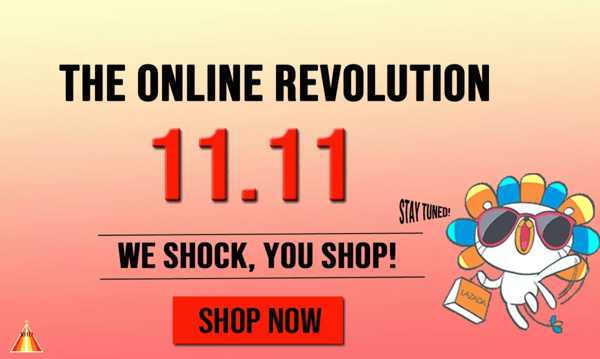 One of the Lazada store's banner images for the recently concluded 11.11 campaign. Photo: Rams Home Decor
Rams Home Decor experienced a strong uplift in their 2018 11.11 sales. In the first hour, it received orders worth RM86,000 (around US$20,688), or 12 times more than its average daily sales. It is now also one of the largest kitchenware and tableware Lazada sellers today, with a 30% increase in target market size after it went digital.
Indonesia
Tukiyem13
Riska Wijayanti had previously worked as a teacher and an office worker, but her dream was to become an entrepreneur. So when the pressure from her day job became overwhelming, she made another career move: she started Tukiyem13, an eCommerce store selling Muslimah fashion, in 2017.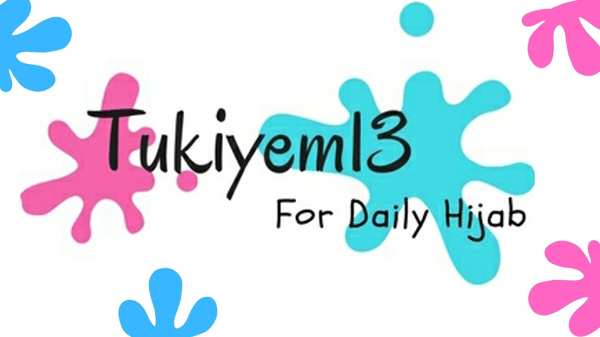 One of the eCommerce store's banner images. Photo: tukiyem13
Tukiyem13 now receives about 5,000 orders per month. Ramadan is a particularly busy period for Riska, as her online store often sees a spike in orders. Lazada's Seller Tools and sophisticated features such as cash-on-delivery have also helped increase the store's orders sevenfold.
Tomtomo Store
Tomtomo Store is a well-known seller of car collectibles and toys on Lazada. According to founder Adhieto Pratomo, his eCommerce store has seen a 25% to 30% increase in profit every year.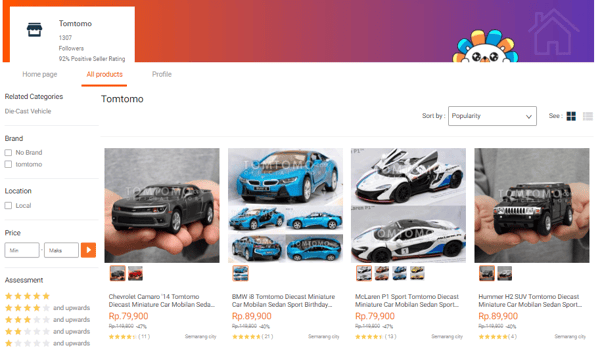 A screenshot of Tomtomo Store's Lazada storefront
Adhieto chose to sell his products on Lazada as it is one of the top players in eCommerce in South East Asia. The marketing tools on Lazada's Seller Centre also helps him obtain better traffic and sales, which he believes will assist his business' ongoing growth.
Thailand
ร้าน Palm
None of the Jiu-Chaisuk siblings are based in Thailand now as they are studying abroad. But that doesn't stop them from running their family business, Palm. In a year, the three siblings have no more than 20 days to talk about their shared enterprise: a factory that produces products for hotels, restaurants, and resorts.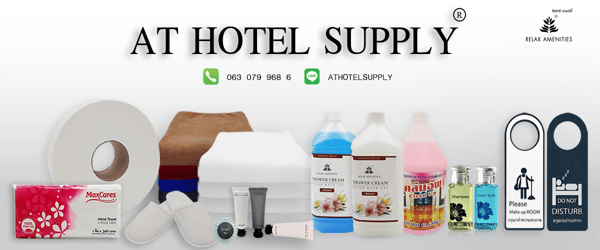 A banner image on Palm's Lazada page. Photo: Palm
Palm opened its Lazada store in 2015, allowing the siblings to continue working together even as they live elsewhere. Their entry into eCommerce has exposed Palm to new customer bases such as temples, churches, hospitals, and restaurants. It also allows Palm to reach out to previously untouched markets like rural villages.
Galaxy
Galaxy, an eCommerce Southeast Asia store selling household appliances, sports, games, and toys, was one of the top five well-performing sellers on Lazada in 2016.

The eCommerce business' main banner image promoting Lazada's 11.11 campaign. Photo: Galaxy
According to Veraphon Ngamjarassrivichai, the store's chief marketing officer, joining Lazada has led to greater efficiency. In 2017, it received four times its revenue for the previous year.
Your turn
With the internet economy poised to expand rapidly in the next six years, expect online sellers to flood into eCommerce Southeast Asia and fight for a slice of the pie.
As a potential or current Lazada seller, engaging comprehensive delivery solutions is one way to make your store stand out from the rest. A 2019 study by the iPrice Group and a software-as-a-service (SaaS) platform found that parcel delivery is the biggest regional eCommerce pain point, and over 90% of customer complaints are delivery-related.
Partner up with J&T Express! We can help you smooth out all your business concerns, including which eCommerce solutions to use, and how to address shipping challenges. We also ship within and out of six Southeast Asian markets, making local and cross-border sales easy-peasy.
Ready to sell on Lazada and ship out your parcels?
Fill up the following form to get started.