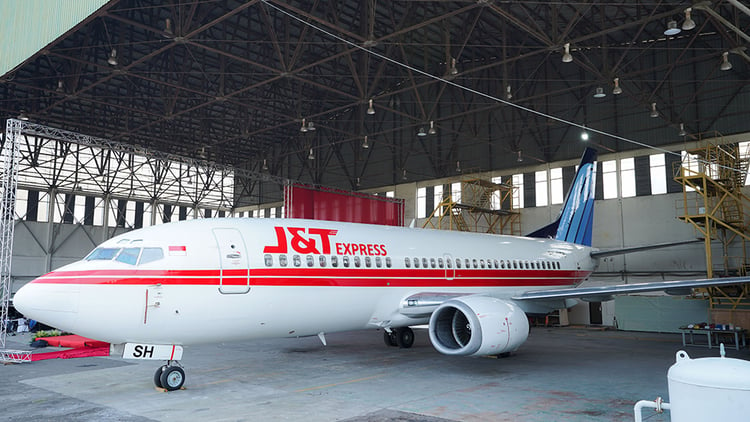 J&T Express launches its first cargo aircraft at Indonesia's Budiarto Airport.
[Press Release] SINGAPORE, 24 March 2021 – As part of its ongoing commitment to providing efficient, secure, and quality express services, J&T Express announced the launch of its first dedicated all-cargo aircraft in Indonesia, enabling greater domestic connectivity and ensuring next-day delivery for local consumers.
Launched at Budiarto Airport in Indonesia's Tangerang City, the all-cargo aircraft is a Boeing 737-300, with a capacity of up to 15 tons. The aircraft will service the Jakarta-Medan and Jakarta-Batam-Tanjung Pinang cargo routes, with at least two flights a day. All cities and islands in Indonesia, excluding Java, will be able to enjoy next-day delivery with the new all-cargo aircraft, providing an improved delivery experience for Indonesian consumers.
To better support its growing customer base in Indonesia, J&T Express has been chartering planes as part of its fleet. The addition of its own freighter service will support J&T Express' current capacity with its airfreight partners, enabling a faster and more reliable delivery service within Indonesia.
Andrew Sim, CEO of J&T Express Singapore said, "At J&T Express, we are always committed to bringing the best possible delivery services to our customers. The expansion of J&T Express' fleet to include an all-cargo aircraft in Indonesia demonstrates our commitment to constantly invest in growing our network. This new addition to our fleet will help our e-commerce players meet the needs of consumers efficiently and enable consumers to enjoy a seamless and quality delivery experience."
"On behalf of the J&T Express Singapore team, we would like to congratulate the J&T Express Indonesia team and Robin Lo, CEO of J&T Express Indonesia, on this key milestone of successful deploying our first all-cargo aircraft, and we look forward to more exciting things to come as we continue to expand our presence regionally."
J&T Express has been growing rapidly in Singapore with the opening of a third warehouse within a year since it entered the market. As part of J&T Express Singapore's mission to constantly improve service quality and customer experiences, the company has announced the launch of the 4-Hour Express Delivery for their customers using the fulfilment and warehousing solutions on 24 March 2021. More new services are also currently in the pipeline, with the aim of providing faster delivery options to support the increase in demand for both local and cross-border shipping.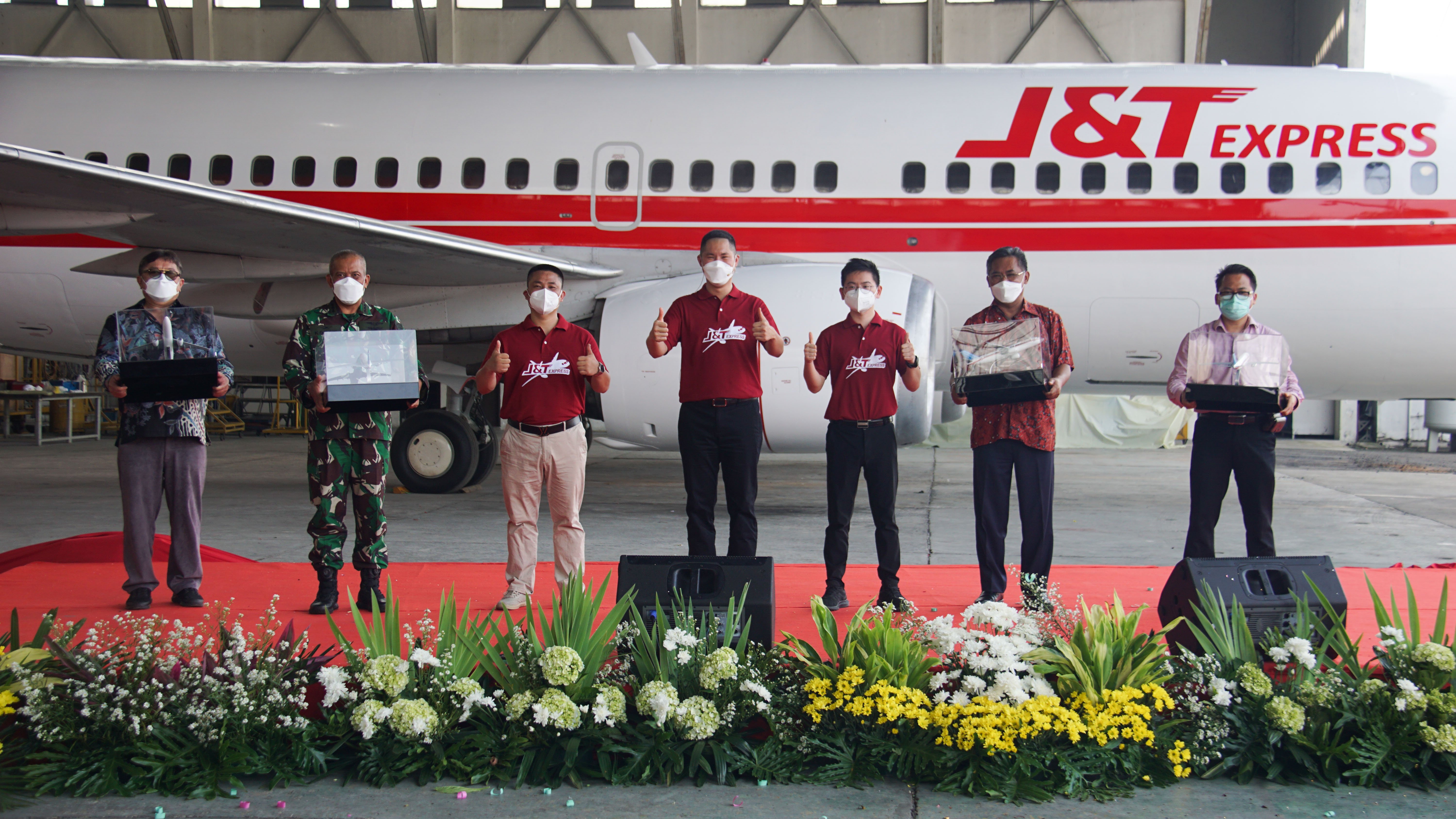 – End –