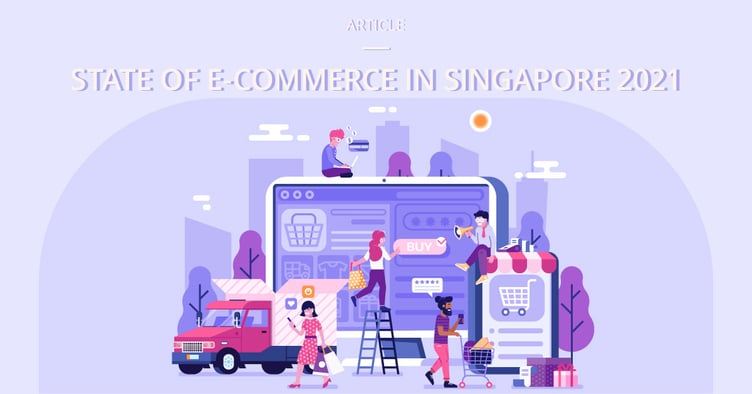 Southeast Asia's digital economy posted impressive growth in 2020, due in large part to the pandemic-triggered rapid digitalisation across markets and industries. This boom continued throughout 2021, and will likely carry on into an exciting 2022.
This digital turn radically changed consumer and seller behaviours, possibly for good. Now, digital consumption is a way of life among Southeast Asian shoppers, and sellers are catching up. Asia's e-commerce industry is maturing at such a fast pace, in fact, that NielsenIQ declared in early 2021 that we're witnessing "the end of the beginning of e-commerce" in the region.
The story is the same in Singapore, where e-commerce proved resilient throughout the crisis and is expected to keep maturing in the coming years.
As we step into another year, let's look back at the impressive growth, exciting trends, and other noteworthy developments in the country's e-commerce landscape in 2021.
E-commerce in Southeast Asia Comes of Age
According to research by Google, Temasek, and Bain & Company, e-commerce (groceries, beauty, apparel, and electronics) remains the biggest growth driver of Southeast Asia's robust internet economy. Together with the food delivery and digital financial services, e-commerce could help propel the region's internet economy to an estimated gross merchandise value (GMV) of US$360 billion by 2025.
The report also found that digital consumption will likely be here to stay: people who had been digital consumers pre-pandemic are deepening their engagement with digital channels. The 60 million people who bought something online for the first time ever in 2020 plan to keep doing so post-pandemic.
Of the region's 440 million internet users as of 2021, 350 million—or a whopping 8 out of 10—are online shoppers. In Singapore, 97% of all internet users have made at least one purchase online.
Indeed, digital consumption is not just a passing trend in Southeast Asia; it's here for good.
Singapore E-commerce Remains Resilient; New Trends Emerge

According to the same report by Google, Temasek, and Bain & Company, Singapore's e-commerce GMV grew 45% year-on-year in 2021. By the end of 2021, GMV could be worth US$8 billion.
But it's not just consumers who are going digital; sellers are hopping on the bandwagon. The same study found that 38% of digital merchants in Singapore are convinced that digital platforms made it possible for them to survive the pandemic. A growing number of sellers in the country are also looking to dip their toes into e-commerce, with search volume for the seller- and merchant-related queries tripling from 2017 to 2021.
As for which items were the most popular, our research at J&T Singapore reveals that fitness equipment, loungewear, air purifiers, essential oils, air fryers, cosmetics, skincare products, and vegan food were the top trending products in 2021.
E-commerce also became more social: in the first half of 2021, the number and value of orders made through social media channels such as WhatsApp, Facebook, and Instagram grew significantly compared to 2019 figures, reports an iKala study. Dubbed "social commerce," this more social way of shopping is gaining ground in Singapore, Malaysia, the Philippines, and Thailand.
But e-commerce platforms are still king in Singapore: the study found that 90% of shoppers in the country prefer to transact through e-commerce platforms, followed by social media (73%), retail websites (45%), brick and mortar stores (43%), and coupon websites (21%).
When it comes to brand loyalty, price isn't the only battleground anymore: the SYNC Southeast Asia Report found that, aside from value-for-money, consumers in Singapore cited the following reasons for switching brands:
They discovered better products

They wanted to try something new

They considered brands' stance on sustainability and social responsibility issues
The SYNC Report also revealed that consumers in Singapore are willing to pay a premium for products that are deemed more sustainable. This is true for the rest of Southeast Asia, where 92% of consumers are prepared to pay more for sustainable products.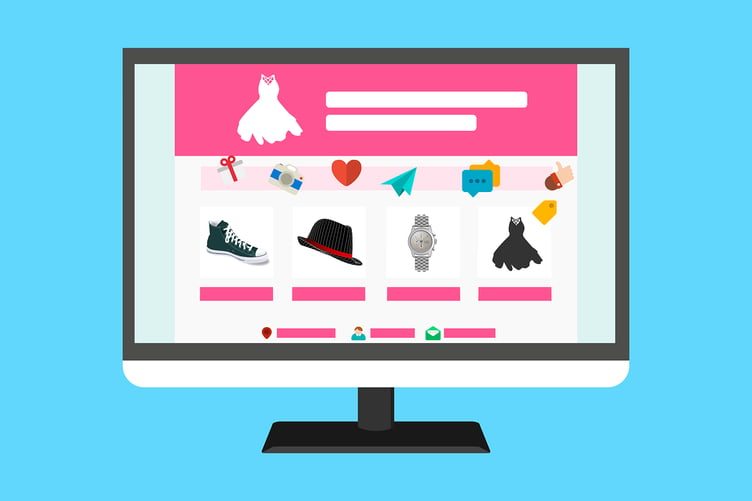 Image Source
Poised for Growth, but Barriers Remain
Despite the huge growth potential of Singapore e-commerce, there remain challenges. For instance, the sector's rapid growth and the country's prolonged border closures are creating a talent shortage in logistics and digital skills. The demand for these skills is currently outpacing the rate at which companies can find and onboard talent, which means the country could miss out on the enormous gains e-commerce offers.
To address this, the government launched Skills Ignition SG in partnership with Google to give workers digital skills training. It also plans to deploy two 5G networks by 2025 to further prepare the country's infrastructure for continued digital growth.
At J&T, we're helping cultivate these in-demand skills through our internship programmes implemented in collaboration with the Singapore University of Social Sciences (SUSS), the National University of Singapore (NUS), and the Institute of Technical Education (ITE). By working in departments like project planning, customer service, and quality assurance, among others, we give students hands-on experience. This also allows us to tap young people with new, relevant skills. Since September 2020, we've hired 10 interns, some of whom are looking to join us full-time.
Aside from a talent shortage, evolving customer needs are challenging companies to deliver stellar service. Today, consumers expect fast, efficient service; e-commerce players who fail to meet these expectations will quickly lose their customers to competitors.
To meet this demand, we at J&T partnered with Pick Network to let customers collect their orders anytime, 24/7, from any of Pick Network's many parcel lockers. We also launched international delivery and four-hour deliveries for fulfilment clients. To boost the efficiency and quality of our express services, we built a new warehouse.
Today's customers also demand always-available service, preferably on mobile. To address this, we introduced the J&T app on iOS and Android in May 2021.
Singapore E-commerce Outlook
In spite of the barriers, it's clear skies ahead for Singapore e-commerce. By 2026, the country's e-commerce sales (in GMV) could reach US$10 billion, up from US$8 billion in 2021, according to the SYNC Report. The forecast is equally sunny for the rest of Southeast Asia: from 2020 to 2021, GMV likely grew 80% year-on-year—from US$75 billion to US$135 billion—and is expected to double in the next five years, reaching US$254 billion by 2026.
How people pay for the things they buy online will also likely shift as a result of the e-commerce boom. In 2020, the most popular payment methods in Singapore were credit cards (45%), digital wallets (20%), and bank transfers (12%). But by 2024, digital wallets are expected to overtake credits cards as the payment method of choice for many Singaporeans.
Working with Reliable Partners to Ride Singapore's E-commerce Wave
Singapore's e-commerce market has been a key growth engine for the country in recent years and will likely keep generating opportunities in the next year. To remain competitive, merchants must jump into the world of e-commerce.
But to truly take advantage of the growth opportunities in e-commerce, sellers must work with reliable partners.
Since our official launch in January 2020, J&T Singapore has been helping e-commerce sellers benefit from the bustling digital economy. We've integrated with major marketplaces and e-commerce platforms including Shopee, Lazada, Amazon, Shopify, Shopcada, and WooCommerce. We established shipping lanes worldwide. We built warehouses and fulfilment centres in Changi and Penjuru. In October 2021, we also kickstarted an internal service quality project to make sure we're providing excellent service to all our customers.
Looking for an e-commerce business partner? Reach out to us by filling up the form below.