As the eCommerce revolution continues to sweep across Southeast Asia, brands and retailers are rushing to meet their customers where they prefer to do their shopping: on the Internet. Research by Google and Temasek shows that in 2017, Southeast Asia had 120 million people shopping on eCommerce sites—up from 50 million in 2015.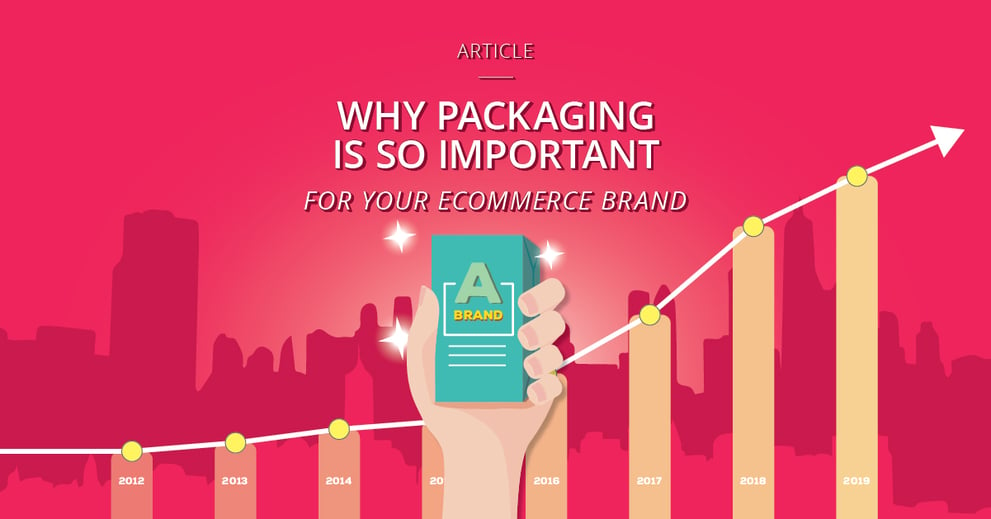 This increase in online shopping comes alongside the rise of online marketplaces like Lazada, Shopee, Zalora, Taobao, and Qoo10. These platforms also provide a convenient way for online merchants to sell their offerings to a primed and engaged audience.
However, these online marketplaces also introduce another challenge: intrabrand competition.
The problem of brand erosion on online marketplaces
When a consumer goes to these eCommerce platforms to search for a product—say, a specific Bluetooth speaker model and brand—they're greeted by a "virtual shelf" or a list of products offered by different merchants. The products are the focus here, with the merchants taking the backseat.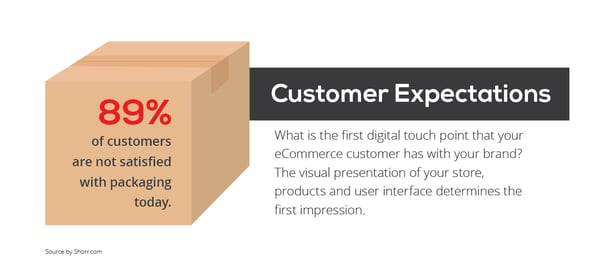 This raises the very real risk of brand erosion. It's for this reason that online merchants need to be proactive about protecting their brand and image. One way to ensure that your brand stands out in a competitive marketplace is through great product packaging.
What is product packaging?
At its simplest, product packaging refers to how the product is packaged before selling.
For many products, this is usually nothing more than a simple box.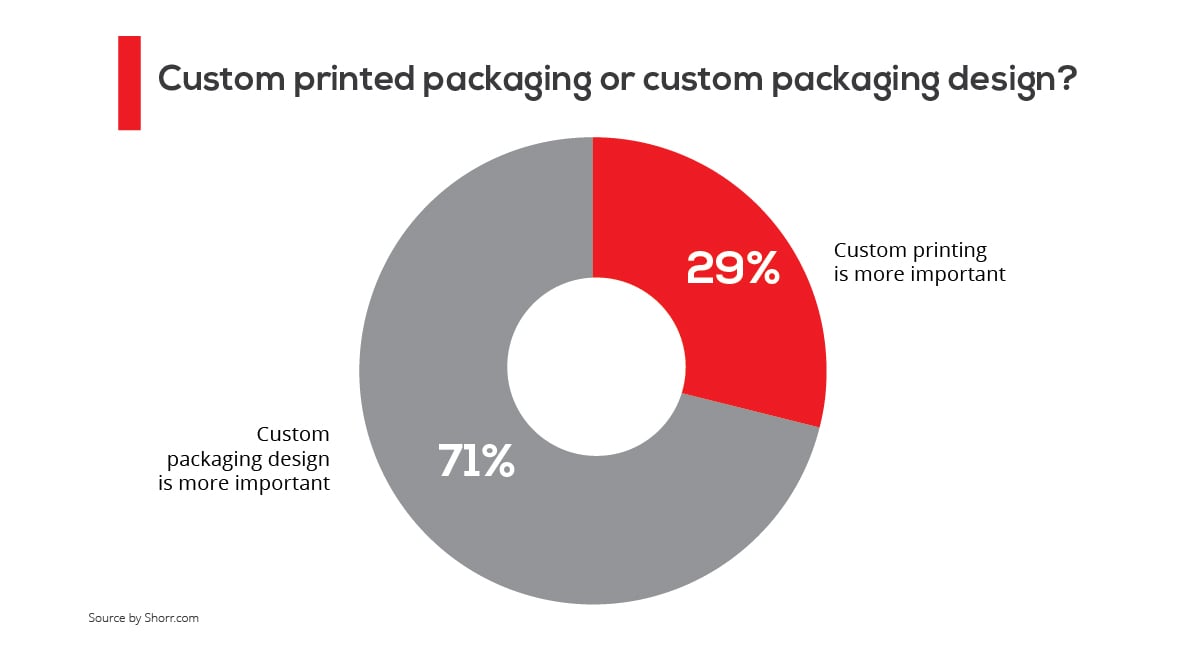 Execution, however, is everything.
Brands like Apple have elevated the art of packaging, creating a sensory experience that consumers have come to connect with the brand. In his book, Inside Apple, author Adam Lashinsky describes the lengths to which the company goes to create the perfect box.
"To fully grasp how seriously Apple executives sweat the small stuff, consider this: For months, a packaging designer was holed up in this room performing the most mundane of tasks—opening boxes."
This is a reflection of how product packages have evolved. From simply protecting products and conveying information to the buyer, they must now encompass the entire process of design, production, and marketing. Great product packaging attracts customer attention, and can leave a lasting impression long after the purchase.
Benefits of product packaging for eCommerce sellers
In marketing circles, product packaging is often referred to as the "last ad" your customers will see before completing the purchase. In traditional retail, this refers to the moment they take an item off the shelf. In eCommerce, this happens when they receive their order.
Below, we take a closer look at the compelling benefits of great product packaging for your eCommerce brand.
Creates a good impression and reinforces your image
Great product packaging goes a long way towards creating a good and lasting impression with your customers. A sturdy package can inspire confidence in your brand, sending the message that you take the safety and security of your products seriously. After all, no one wants to receive their order only to find that the product inside was damaged due to flimsy packaging.
From a design perspective, product packaging can also reinforce your brand image. A custom logo, brand colours, and a prominent label are basic elements any package needs to be identifiable and stand out from the competition.
Product packaging can have such a strong impact on customer perception that according to a 2018 study by Danaher 38 percent of consumers purchased a new product because they enjoyed the label and packaging.
Helps with brand awareness and recall
The effects of product packaging on purchase decisions have long been an area of study in sales, marketing, and design.
For example, a 2013 study published in the journal Psychology & Marketing found that when measuring the brain activity of study participants while viewing different types of packaging, different types of packages elicited positive and negative emotions.
Using an MRI machine, researchers found that attractive packaging caused more intense brain activity than neutral packaging. More specifically, attractive packages stimulated the part of the brain associated with rewards, while unattractive packaging caused a spike of activity in parts of the brain associated with negative feelings.
These findings suggest that packaging can have a significant impact on consumers' associations with brands. With the absence of an in-store experience, eCommerce brands need to go the extra mile with their packaging if they want their customers to have a positive perception of their brand.
If you're consistent and do it long enough, consumers may instantly connect your packaging to your brand. For example, Tiffany & Co.'s iconic eggshell blue Tiffany Blue Box (that's the trademarked term) has come to be associated with the jewellery company.
Supports brand value
Product packaging is more than just a container for your product. It should send your customers a positive message and show that you care about their experience.
For instance, with health and food products, your package needs to be temperature-controlled to protect the integrity of the item. You can take it further by using a smart packaging solution that replaces the expiry date label with sensors that display the freshness of the product inside
You can also consider eco-friendly packaging, which is a great way to communicate your brand values. Packaging that's sustainable (i.e., recyclable and reusable) can be a compelling reason for customers to choose your brand over your competitors.
In fact, a Nielsen survey found that 52 percent of global consumers are willing to pay more for goods and services from companies that are committed to making a positive impact on society and the environment. Brands like Puma, with its Clever Little Bag, have made great strides to use eco-friendly packaging, which also doubles as a statement piece/walking billboard.
Disregard eCommerce packaging at your own risk
While often overlooked as a branding and marketing tactic, your eCommerce product packaging has the real potential to drive sales, increase conversions, and boost click-through rates on your personal online store or page in an online marketplace.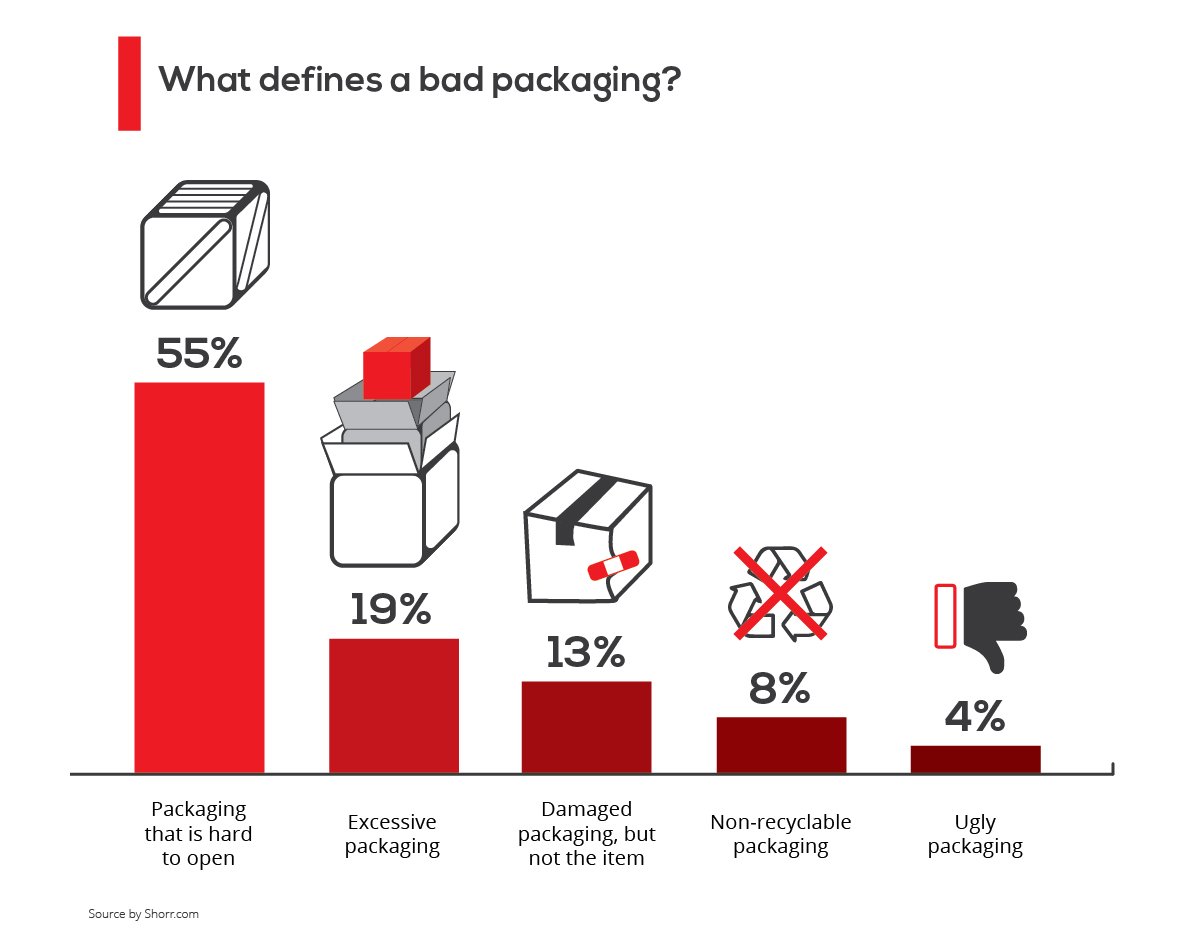 Product packaging can also increase "soft" metrics, which are harder to measure but are no less important, such as customer satisfaction and loyalty.
These factors can have a dramatic impact on your eCommerce success and profitability. In other words, you can't afford to not take advantage of this opportunity to grow your business.
Interested to have J&T Express as your end-to-end logistics partner?
Fill up the following form to get started.
---